The plane was traveling with 142 passengers and six crew (two pilots and four assistants cabs). According to the passenger list provided by the company, 45 of the people aboard the stricken apparatus have Spanish surnames, but for now, it is unknown if they all have embarked, is one of the oldest planes of the company.
The stricken aircraft carrying the registration D-AIPX. The French Secretary of State for Transport, Alain Vidal, said that the plane gave a distress signal at 10.47.
The French government, through its Interior spokesman, confirmed minutes before noon the air disaster. Soon after, the French President François Hollande has publicly expressed his condolences and though assured that no data yet on the causes and circumstances of the accident, has said it is possible that no survivor. As he explained, for the moment, "we do not know the identity of the victims," although "there are probably many German victims."
http://politica.elpais.com/politica/2015/03/24/actualidad/1427193661_204978.html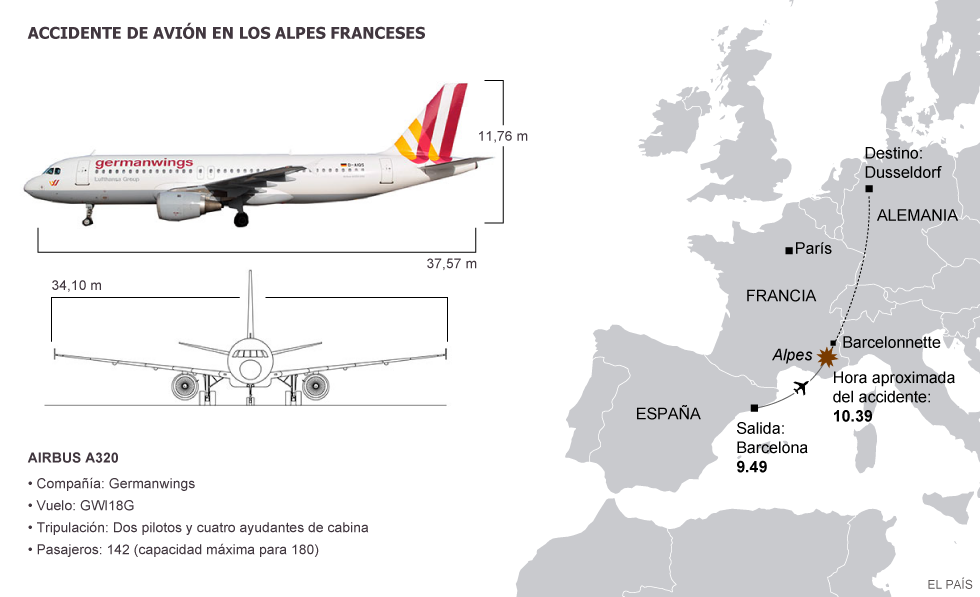 My condolences to the families